SolidWorks® Services
IndiaCADworks (ICW) is well versed in the entire SolidWorks suite, and our expertise in SolidWorks services spans numerous industries and capabilities. The engineering experts at ICW craft exceptional multi-dimensional models and assemblies, provide clear and concise drafting and produce intuitive and insightful analyses. We seek to provide steadfast support and the utmost quality for your project, from start to finish. The project teams at ICW offer full engineering and design services to turn your preliminary requirements or calculations into a detailed final design. Utilizing expert engineers and drafters, and the latest iteration of SolidWorks, ICW can also provide an integrated engineering package that includes detailed models, drawings, and reports.
SolidWorks Services Offered by IndiaCADworks
Our SolidWorks experts are competent draftsmen familiar with every function of the latest SolidWorks package. Each specializes in specific areas, whether it be 3D modeling, interference analysis, or photorealistic rendering, to provide perfectly crafted solutions for you. This broad, yet specialized, knowledge base allows us to support nearly any industry, cover virtually any part or product, and provide a vast array of services that go above and beyond the average outsourced SolidWorks project. ICW's diverse capabilities (some of which are listed below) can be integrated into carefully tailored project packages to provide you with exactly what you need and nothing you don't!
SolidWorks Drafting Services and 2D Drawings: The SolidWorks designers at IndiaCADworks provide flawless drawings and drafting for manufacturing or construction.
SolidWorks Modeling: Our engineering team has expertise in providing SolidWorks 3D models of designs and also provide part or assembly models of industrial equipment.
Visualization - You'll no longer need to wonder what your product might look like based on drawings or a model; ICW will bring it to life with photorealistic rendering and CAD animation.
Manufacturing Cost Estimation - know right away whether your design makes financial sense
Analysis and Optimization Assistance: We provide optimization assistance about tolerance and interference, structures and structural analysis, thermodynamics and thermal performance, fatigue, electronic cooling, and motion.
Your Experience with IndiaCADworks' Process
Our team of professionals is proficient in delivering the highest quality services tailored just for you. Examples of what you can expect from our excellent customer service include: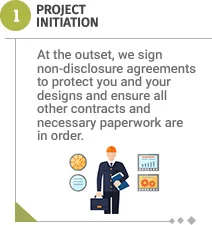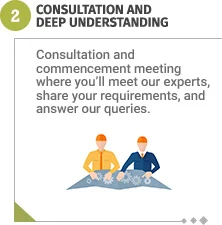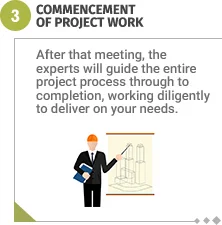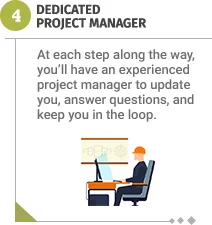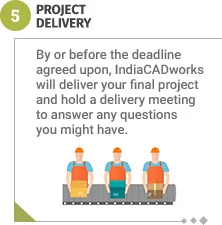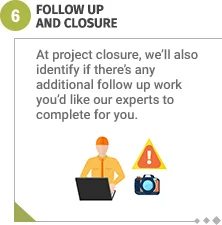 Benefits of Working with IndiaCADworks
Our unrivaled depth of experience and dedication to quality will add significant value to your projects.
We are committed to providing nothing but the best quality in our SolidWorks services. 
Our highly competitive pricing will keep your drafting, modeling, and analysis projects under budget and provide enormous value for the money
Fast turn-around time keeps your projects on schedule and stress-free
Close communication allows you to stay well informed
Contact IndiaCADworks for all of your SolidWorks services needs
IndiaCADworks will quickly become your go-to partner for any projects that require the powerhouse drafting and modeling capabilities of SolidWorks. From simple shop drawings to photorealistic renderings and thermodynamic performance analyses, we provide the highest quality SolidWorks services at the best value. Our dedicated drafting, modeling, and project management professionals will produce results that cannot be matched by our competitors. Contact us today to discuss the needs of your next SolidWorks project, no matter how complicated they might be, and our engineering experts will provide a quote as soon as possible!