Revit Services Outsourcing
Whether you are an architect, engineer, builder, contractor, real estate developer, or owner, IndiaCADworks can offer you professional Revit services, overcoming any technological, economical, manpower, infrastructural challenges you might encounter. The services include design, drafting and modeling in Revit.
IndiaCADworks specialists have extensive experience and use advance technologies that respond to Revit requirements of various industries. Whether your project is residential, commercial, retail, corporate, educational, institutional, industrial, healthcare, hospitality or defense-related, our Revit engineers and modelers will successfully complete your demands.
With advanced skills and attention to your needs, IndiaCADworks will give a comprehensive solution to your project. Software we use for all the range of Revit services include Revit, Revit LT, but also AutoCAD, Autodesk Navisworks, Building Design Suite (BDS), 3DS Max Showcase, etc.
Revit Modeling Services from IndiaCADworks
IndiaCADworks provides a complete range of Revit Modeling, Drawing and Documentation services. Specialists at IndiaCADworks are able to understand your specific needs and design intentions, saving your time and money. We will deliver your project timely and with high quality. The core Revit services IndiaCADworks offers are:
Revit Architecture Modeling We offer you support through all the stages of your project, from Concept to Construction. Whether you already have hand sketches, CAD drawings or a preliminary design model, we will refine them and take them further into the construction process.

Simply based on your sketches, we deliver high quality 2D Drawings (Construction Drawings and Details), 3D Renderings (3D Views, Photo Realistic Renderings), Design Analysis (Solar & Wind studies, Area Reports, Schedules & Quantity Take-Offs), Presentations (Revit Walkthroughs, Revit and 3DS Max Photorealistic Renderings & Walkthroughs).

Revit Structure Modeling IndiaCADworks specialists are experienced in providing Revit Structure Modeling, Construction Documentation and Detailing Services for Concrete and Steel Structures. The typologies can vary from Precast Concrete Structures, to Post Tensioned Structures, Composite Structures, and Steel Structures.

Based on your hand sketches or 2D drawings, we can deliver highly accurate Revit Structure Models, Construction Drawings, Custom Revit Structure Families, as well as Steel Detailing Concrete and Rebar Detailing.

Revit MEP Modeling IndiaCADworks can accurately integrate all the inputs in your design process, delivering complete and coordinated Revit MEP Models. With high accuracy, IndiaCADworks can deliver you a Complete Revit MEP Model, Construction Drawings and Construction Details. What is more, adopting Building Information Modeling in Revit, all your design elements – architectural, structural, mechanical, electrical, plumbing – will be well integrated, will fit and will complement each other.
Revit Drafting We provide Revit 3D Drafting Services for all types of concrete or steel structures, in residential, commercial, industrial, office, healthcare and hospitality buildings. We can develop unique and customized templates to suit your project needs.
CAD to Revit Conversion We offer 2D to 3D conversion facilities, designing perfect details of all building parts such as walls, floors, doors, ceilings, beams, roofs, stairs, piping and electrical systems, etc. Our .dwg to .rvt conversion sevices are extended to intelligent building information modeling.
Revit Migration Our specialists are experienced in implementing complex Revit migration solutions for site plans and details, resulting in files which perform faster, with more accurate and informative designs. We can access legacy data and make use of existing designs regardless of the source system, be it CAD or other formats. You will reduce significant transition time, as well as costs, errors or productivity loss associated with re-keying data from one system to another.
As Built Models At IndiaCADworks, our service is ideal for creating as-built based on marked-up hardcopy documents. We will update your marked-up drawings into Revit, making use of any other software of reference, such as AutoCAD or MicroStation. All the models and drafted sheets will match perfectly the original documents you provide to us and the original layering suggested.
Revit Family Modeling and Component Creation IndiaCADworks can create Revit Family Models for any aspect of interior or exterior design of your project, with an accurate consideration of geometric modeling, materials, and texture. We are highly skilled in creating Revit families including interior furniture, windows design and details, walls, finishes, mechanical valves and any other elements which need control re-sizing. We offer high quality Revit MEP projects and Families, will all the mechanical, electrical, plumbing, ventilation components. In this way, the visualization, analysis and integration of your project will be enhanced.
Revit-BIM Platform Compatible Drawings This service will make the design coordination and collaboration an easier task, integrating all the information into single environment software, giving equal access to all the contractors involved in the design process. With your architectural, structural, mechanical, plumbing and other parts integrated, you will be able to have an overview of the virtual building much before the real ground construction begins.
Additional Services ICW Offers
Your project will be complete with our Revit Analysis, Revit Construction Drawings, Revit Construction Details, Revit Models, Revit Presentation Drawings in 3D Views and Walkthroughs. We can additionally offer Area Reports, Schedules & Quantity Takeoffs, and Clash Detection.
Revit Services Process at IndiaCADworks
When starting a Revit project with us, we have a process based on several steps that assure a successful completion of your requirements: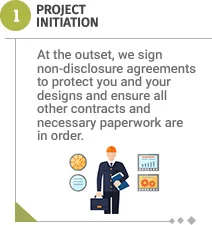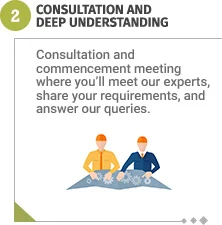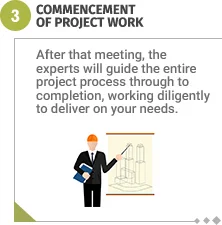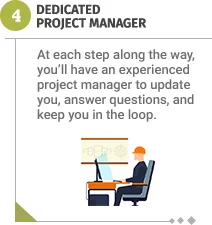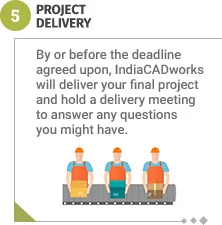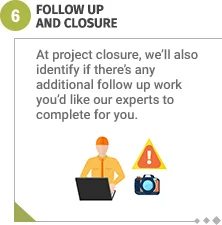 At IndiaCADworks, the drafting and modeling approach will be based on your specific needs. Here, we can have a project based approach, where we can establish together the budget, time frame and working plan after reviewing your project details.
Depending on your project complexity, we can dedicate the manpower you require for exclusively working on your project, as a virtual extension of your team.
Benefits of Outsourcing Revit Services
At IndiaCADworks, your project will be in the hands of a perfectly coordinated team, offering affordable and quality solutions.
A few of our internal policies which are transformed into benefits for you are:
Assured quality with timely delivery
Expertise in an extensive range of Revit services
Proficient dedicated and experienced team in Revit
Accuracy and precision in Revit drafting and modeling
Guaranteed Cost Savings on total project costs
Reliability and confidentiality
Precise solutions and economical approach
At IndiaCADworks, accuracy, quality and successful completion of tasks count the most. Our economical approach makes the whole design, drafting and modeling process cost and time-efficient for you. Our expertise in Revit assures your project's success.
Contact IndiaCADworks Today
If you want to discuss more about our Revit outsourcing services, you are invited anytime. Contacting us now will take your project closer to a successful completion.